Books
TO learn more about the creation of these books check out this podcast.
I have created two photographic books. These are full color coffee table style books full of photographs. Writing is not my favorite thing to do but some things just beg to be written. Both books are available on Amazon. Follow the links for more information.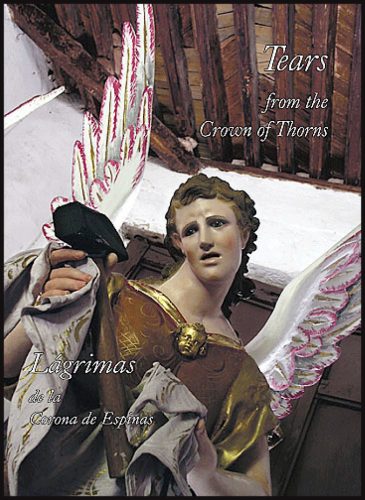 ABOUT TEARS FROM THE CROWN OF THORNS
My first book was Tears from the Crown of Thorns. This is a very unusual book about the amazing pageantry that occurs in Mexico, specifically, San Miguel de Allende (SMA). I was led into creating it after meeting on of SMA's saint maker and one of the special people of the town, Genaro Almanza. He was full of so many historical stories going back over 300 years I felt compelled to record them in a book. He died in 2012. I'm honored to have been able to know him and record a bit of his knowledge in my book. The last chapter is dedicated to his ancient process. It illustrates his ancient process and the lineage of santeros dating back hundreds of years to Spain.
In the high Sierra Madre Mountains of north central Mexico in the state of Guanajuato is the 400-year-old colonial town of San Miguel de Allende. It is the location of some of the most specular events during Semana Santa (Holy Week) in all Latin American. There is little written history of the origins of these events. They were created long ago and stories have been told through word of mouth. The customs, the processions and the statues tell the story. It all began in the 1700s with Padre Luis Felipe Neri de Alfaro the visionary priest of Atotonilco.
Written in both Spanish and English the book touches the heart and fascinates the eye with exotic locations such as a storeroom filled with angels or the midnight procession of three shrouded statues lit by candle light and carried through the night accompanied by 5000 pilgrims.
"My purpose is to give you a glimpse into one piece of Mexico. I feel that our southern neighbor is a barely discovered jewel with its intriguing and complicated culture, rich history, and enormous natural beauty."
My Second book, Rich Roots, was born from my relations with a group of rural women crafters who I have worked with since 2000. They have become my friends and in turn invited me into their lives and homes. This book is about them and what life is like in rural Mexico.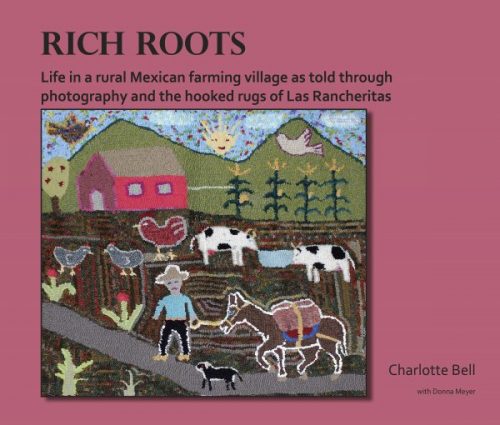 ABOUT RICH ROOTS
Rich Roots life in rural Mexico. Come with me on a journey. I want to show you another face of Mexico, the human face that few travelers ever see up close or can even truly imagine. I want to lead you, with words and pictures, into the Mexican campo, the rural countryside outside the colonial cities and glittery resorts that define Mexico for so many people. For it is in the campo, with its tiny pueblos and farming villages, that the true heart of Mexico beats, where the roots of the people go deep into the earth and their blood goes back for centuries beyond memory.
Over the last 20 years, I've been privileged to meet, know and grow to love many individuals and families in these rural villages. They've reminded me of what we all have in common and what is most important in life–family, community, tradition…and they taught me the importance of deep, rich roots to anchor us in place, hold us safe, and make us whole. Let me introduce you to these people and these places, to the hands that work, to the children's smiles and the colors of vibrant imaginations.
To understand any culture, we must see it from the inside, as much as it's possible for an outsider to do that. As Mexicans say, "El que no no sabe, es como el que no ve…. The one who does not understand is like one who is blind." Let my photographs and words open your hearts and minds to the world of our Mexican neighbors so we can all understand each other better. I hope you'll enjoy the trip.